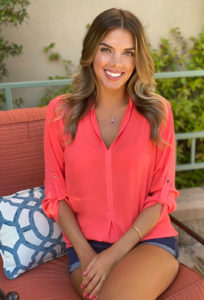 Hi There! I'm Megan, the owner of Coastal Lashes and the one responsible for beautifying eyes all across San Diego, one eyelash extension at a time.
I've always had a passion for the beauty industry and for helping women feel more beautiful and confident. I decided to make it 'official' and received my Esthetician License back in 2006 in my hometown of Las Vegas. I absolutely love the creativity that this industry offers and the constant changing and addition of trends. It wasn't until 2014 that I decided to attend an eyelash extension training academy and quickly became obsessed with not only the process, but the immediate result it provided. I haven't been able to turn back since!
Something as simple as eyelash extensions can be so empowering. I love the immediate confidence boost my clients get when they get off of my table.
Fast forward 6 years later, I've received multiple certifications from top eyelash extension training academy's and continue to stay up to date with all of the current trends, techniques and the best-in-industry products. I focus strongly on safe application techniques, always taking into consideration the health of your natural eyelashes and what look/style would best suit you and your lifestyle.
Lashes should enhance your natural beauty, not take away from it.
I'm not afraid to call myself a perfectionist. My ultimate goal is to provide you with the best experience from the moment you arrive and for you to leave looking and feeling your absolute best! In the meantime, I'm here to answer any questions and help you in anyway that I can!